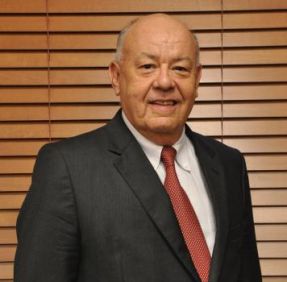 JORGE FERREIRA DA SILVA
QUADRO PRINCIPAL
shopshop@iag.puc-rio.br
Contato: (21) 3114-1414
Currículo Lattes

Full-Time Professor at the PUC-Rio. Graduated in Electronic Engineering from PUC - Rio (1972), Master in Business Administration (1983), and PhD in Production Engineering from PUC - Rio (1997). He was director of Cobra Tecnologia S/A, Medidata Informática S/A and Vice President of the textile holding company of the Cataguazes-Leopoldina System. Ad hoc consultant for CNPQ and CAPES, Member of the Editorial Board for FACES, Gestão e Sociedade, and RAC. A Researcher associated with the Núcleo de Pesquisas em Negócios Internacionais da PUC-Rio. Has the Level 1A CNPq Research Productivity Scholarship, and has the Rio de Janeiro Scientist grant from FAPERJ. He was Scientific Director and President of ANPAD from 2009 to 2014.
Research interests:
Competitive Strategies;
Collaborations;
Coalignment;
Environment and Performance;
Marketing Engineering.
Linhas de pesquisa
Estratégias competitivas, colaborativas, coalinhamento, ambiente e desempenho
Engenharia de marketing