A Católica Porto Business School, no âmbito da apresentação do Programa Atlântico, tem o prazer de o/a convidar para uma aula aberta subordinada ao tema "Inteligência Artificial: Como impulsionar o seu negócio" ministrada por Ricardo Artur Ribeiro.
A sessão será realizada no próximo dia 29 de setembro, às 14h30 (no horário de Brasília), em sala virtual, abordando os seguintes temas:
Caracterização e explicitação das componentes IA;
O Estado da Arte da IA;
O que esperar da IA para o desenvolvimento do negócio;
Roadmap para a construção de uma organização Data-Driven;
Ética na IA.
Conheça o Palestrante: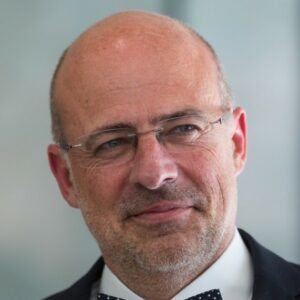 Ricardo Artur Ribeiro | Chief Transformation
Com mais de 25 anos de experiência em serviços financeiros, incluindo de funções internacionais, é docente no âmbito dos Programas de Educação Executiva, lecionando sobre tecnologia nos serviços financeiros (FinTech), blockchain e internet das coisas. É licenciado em Gestão de Marketing e MBA Internacional pela Católica Porto Business School. Nos últimos anos tem vindo a desenvolver competências na área da tecnologia aplicada aos serviços financeiros através de especializações em FinTech (Massachusetts Institute of Technology) e Blockchain Strategy, Open Banking and AI for Leaders (ambos na Said Business School – Oxford University) e AI and Machine Learning (McCombs – Texas University).
________________________________________
Webinar  | Inteligência Artificial: Como impulsionar o seu negócio
Data: 29/09 às 14h30
Evento on-line | Gratuito