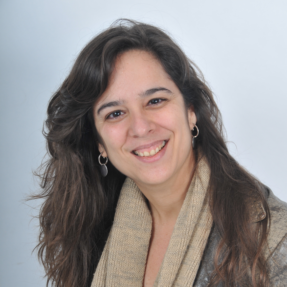 ALESSANDRA DE SÁ MELLO DA COSTA
QUADRO PRINCIPAL
alessandra.costa@iag.puc-rio.br
Currículo Lattes

Professor Alessandra de Sá Mello da Costa holds a Doctoral degree in Business Administration from EBAPE/FGV, a Master's in Business Administration from IBMEC-RJ, and a BA in both Business Administration and History. Assistant Professor at the Department of Administration at PUC-Rio. Productivity Scholarship from PUC-Rio and FAPERJ (Junior Research Scholarship). Member of the ANPAD Scientific Committee of the Academic Division of Organizational Studies. Coordinator of the Undergraduate Research Program at IAG PUC-Rio, with particular interest in (1) History, Memory, and Organizations; (2) Communication and Organizational Discourse; and (3) Organizational Theory (reflective perspectives on organizations and organizational dynamics; new epistemologies and critical perspectives).