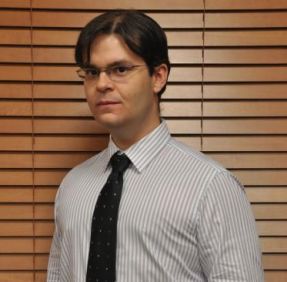 JORGE BRANTES FERREIRA
QUADRO PRINCIPAL
jorge.brantes@iag.puc-rio.br
Contato: (21) 2138-9200
Currículo Lattes

Earned a PhD in Business Administration with an emphasis in Marketing from COPPEAD, URFJ (2010); Master in Electrical Engineering with an emphasis on Decision Support Methods at PUC-Rio (2005); MBA Master in Corporate Finance from IAG PUC-Rio (2003); Graduated in Electrical Engineering with a double emphasis on Telecommunications and Decision Support Methods at PUC-Rio (2002); Professor on the Administration Department's Main Board (IAG - PUC-Rio, since 2010), with articles published in international and national indexed journals (Journal of Business Research, International Journal of Contemporary Hospitality Management, Brazilian Administration Review, Latin American Business Review, Contemporary Administration Magazine, Brazilian Business Management Magazine, Administration and Innovation Magazine, Brazilian Marketing Magazine, Brazilian Tourism Magazine, FACES Magazine, Iberoamerican Strategy Magazine, among others), a textbook on Marketing, (Marketing Administration: Concepts, Strategies and Applications - Editora Atlas) and international book chapters. Data Mining Consultant for the SAS Institute - Brasil (2002); Data Mining Consultant for Advanced Solutions - Rio (2004 to 2006); Official instructor of Statistics, Data Mining, and Programming at the SAS Institute - Brasil (2005 to 2007), having taught courses on these three themes for several companies throughout Brazil. Professor of Quantitative Modeling, Statistical Inference, Relationship Marketing, Internet Marketing, New Media Marketing, Business Games, Marketing Management, Consumer Behavior, and Multivariate Data Analysis for undergraduate and graduate courses (MBAs, Master's program, and doctoral program) at IAG, PUC-Rio. Associate researcher at NUPIN at PUC-Rio. Researches data mining, marketing, customer relations, consumer behavior, internet marketing, technology acceptance, and innovations diffusion.