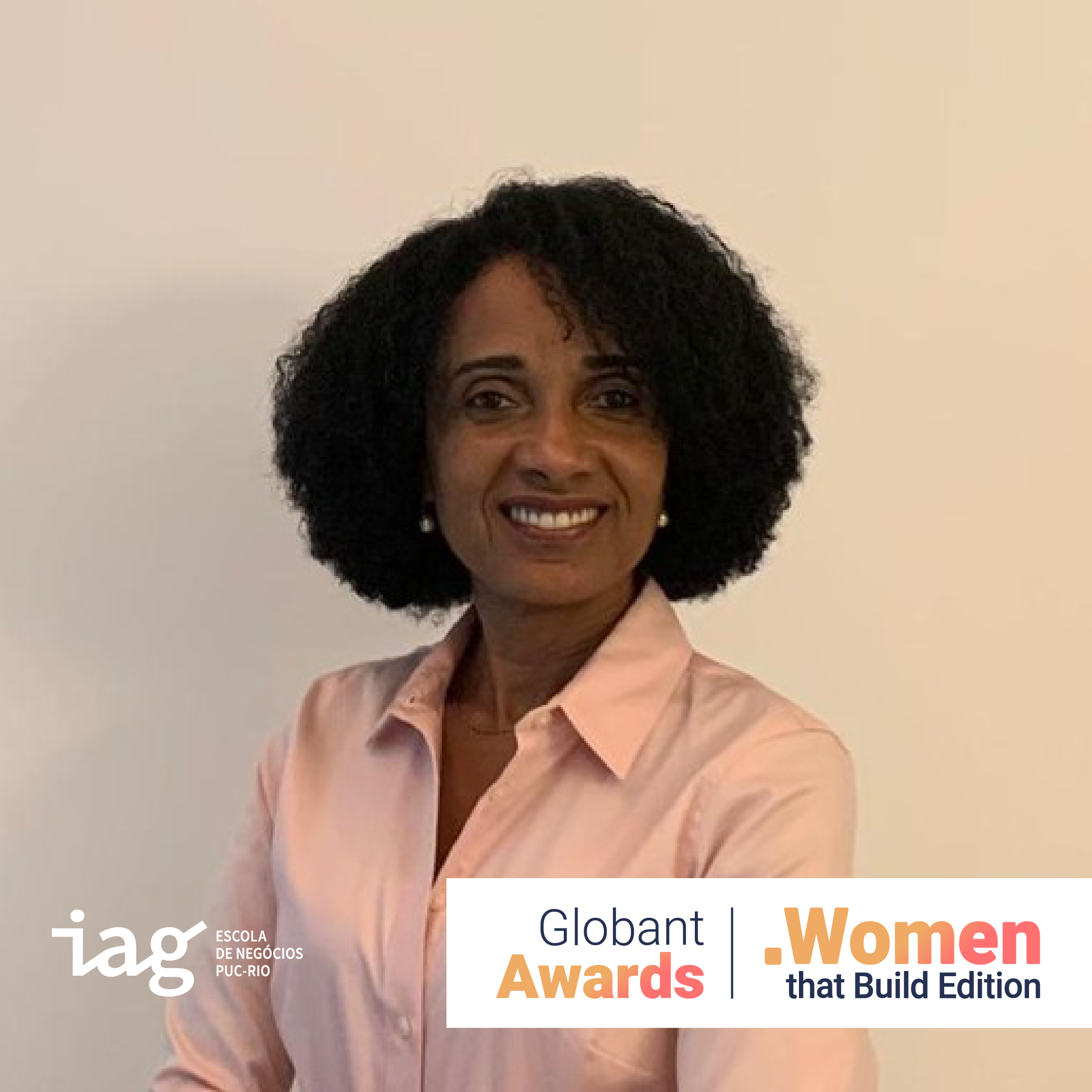 Premiação reconhece mulheres que construíram carreiras em tecnologia
 A executiva Vania Neves, professora do IAG Master RH e ex-aluna do mestrado, ganhou o prêmio Globant Awards – Women That Build. A premiação busca reconhecer mulheres que tenham construído suas carreiras em tecnologia, gerenciado projetos de inovação e colaboração e promovendo a diversidade e a inclusão.
A profissional começa esse ano uma nova jornada como CTO (Chief Technology Officer) na Vale. Vania planeja lançar ainda, um programa de mentoria, capacitação e desenvolvimento de carreira para mulheres negras.
"Foi uma honra representar não só as mulheres, mas principalmente as mulheres negras que buscam um espaço nas empresas, seja no mundo corporativo ou no empreendedorismo. Fui a escolhida pelo júri brasileiro na categoria tech executive e concorri com mulheres de várias partes do mundo. O gosto de vitória é mais especial ainda porque quando conseguimos dar um passo a mais não é só por nós, mas para uma raça inteira", celebrou Vania.
Para participar era necessário que as candidatas destacassem os highlights de sua vida profissional. Vania pontuou suas passagens como executiva em empresas como White-Martins, Intelig Telecom e GSK; a apresentação no TEDx; a tese de mestrado sobre "O Efeito do Global Mindset na Liderança", que foi apresentada em um congresso em Viena; ter sido citada em um livro sobre empreendedorismo feminino e o trabalho à frente da presidência do grupo de CIOS de Tecnologia no Rio.
O júri da premiação foi formado por nomes como Linda Rottenberg, CEO & Co-funder da Endeavor; Shari Loessberg, Senio Lecture do MIT; e The Edge, baixista da banda U2 e presidente da Endeavor Irlanda.